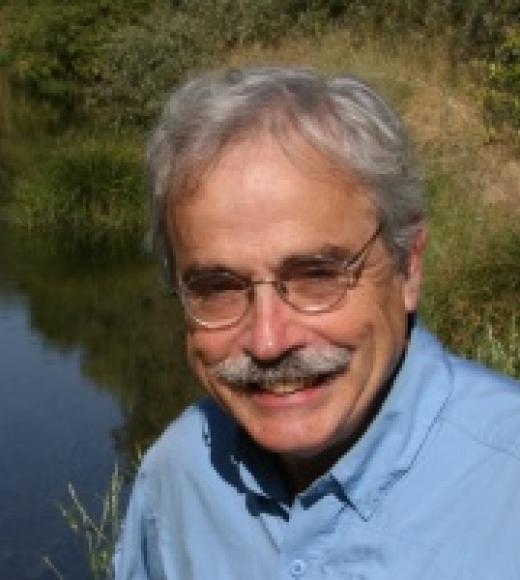 Position Title

Associate Director

Faculty

Emeritus
Wildlife, Fish, & Conservation Biology
Bio
Peter Moyle is Distinguished Professor Emeritus in the Department of Wildlife, Fish and Conservation Biology and associate director of the Center for Watershed Sciences, UC Davis.
He is author or co-author of more than 275 peer-reviewed publications, including books such as Fishes: an introduction to Ichthyology (5ᵗʰ edition 2004), co-authored with Joe Cech; Inland Fishes of California (2002); Suisun Marsh: ecological history and possible futures, co-authored with Amber Manfree and Peggy Fielder (2014); and "Floodplains: processes and management for ecosystem services", with Jeff Opperman as the lead author and Amber Manfree, Joan Florsheim, and Eric Larsen as coauthors (2017).  His most recent book is Environmental Flow Assessment: Methods and Applications (2019 Wiley Blackwell) with co-authors John Williams (lead author), Angus Webb, and Mathias Kondolf.
He has served on numerous advisory bodies, including the Ecosystem Restoration Program Science Board of the California Bay-Delta Authority, the National Research Council Panel on the Klamath River, and the Independent Science Advisory Board of the Northwest Power Planning Council, as well as serving as an expert witness in trials and hearings dealing with California fish issues. He is a Fellow of the California Academy of Sciences, the Ecological Society of America, the American Fisheries Society, and the AAAS.
His research interests include ecology and conservation of aquatic species, habitats, and ecosystems with special emphasis on ecology of fishes of the San Francisco Estuary, ecology of California stream fishes, novel aquatic ecosystems, and taxonomy of California endemic fishes.
He has had long-term research projects in Suisun Marsh and Putah Creek with shorter-term projects in the north Delta and other localities around northern California. 
Research Interests & Expertise
Ecology and Conservation of Freshwater and Estuarine Fishes
Membership and Service
California Trout
Public Policy Institute of California
Point Blue Conservation Science